Liquid Ring Vacuum Pump 2wbv2 Series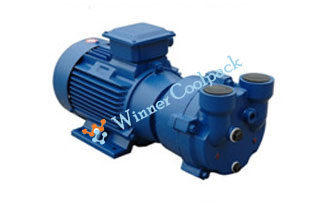 Product Description:
2WBV series liquid ring vacuum pump and compressor as the new generation of energy saving products, its outstanding performance and advantages will replace WSK , 2WSK series liquid ring vacuum pump. 2WBV6 series water ring vacuum pump / compressor are mainly used for pumping the explosive gas or work in the various inflammable and explosive environment and their performance parameter are the same as 2WBV2, 2WBV5 series.

Main features:
• The direct coupled design is easy installation and can save space.
• The pump has the cavitations protection port, when it works under the ultimate pressure the cavitations protection port opens (or connects with the separator) in the case of ensure maximum suction effect to eliminate the noise of cavitations and protect the pump
• 2WBV whole series are all use the aluminum bronze impeller with high strength and raise its corrosion resistance and durability. If the liquid flows parts adopt stainless steel, the pump can work in the more hard condition.