Diffusion Pump WTK / KT Series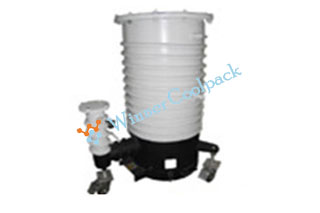 Application:
It is widely used for high science and technology domain of vacuum furnace, vacuum coating, electron, chemical industry, metallurgy, aviation space light, material, creature medicine, atomic energy and universe probe etc.

Main features:
• High pumping speed (compared with series WK pumping speed of series WTK/WKT is increased by 30-50%).
• Reliable operation.
• Long service life.

Wk Oil Diffusion Pump -
Application: Electronics industry, Chemical engineering, atomic energy industry, space simulation test.

Features:
• High Pumping Speed
• Working pressure: 10-2-10-5pa
• Producing high vacuum
• Simple structure easy operation convenient maintenance.